Congratulations to all exhibitors that braved the extraordinary heat at this years International Dairy Week.
Quite a spectacle was put on for Canadian judge Blair Weeks.
Congratulations to James Dillon from Victoria on taking out Supreme Ayrshire Exhibit with Parkville Burdette Katie.
This is the second year in a row that the Intermediate Champion has taken out Supreme Exhibit at International Dairy Week in the Ayrshire section.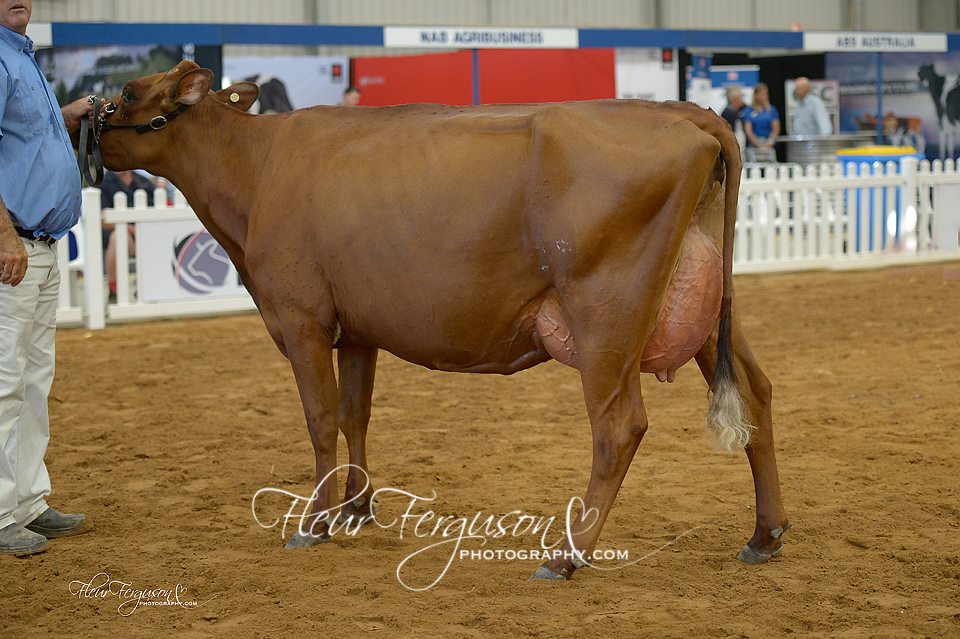 Parkville Burdette Katie, Supreme Champion Ayrshire Exhibit and Best Udder of Show
Exhibited by James Dillon, VIC