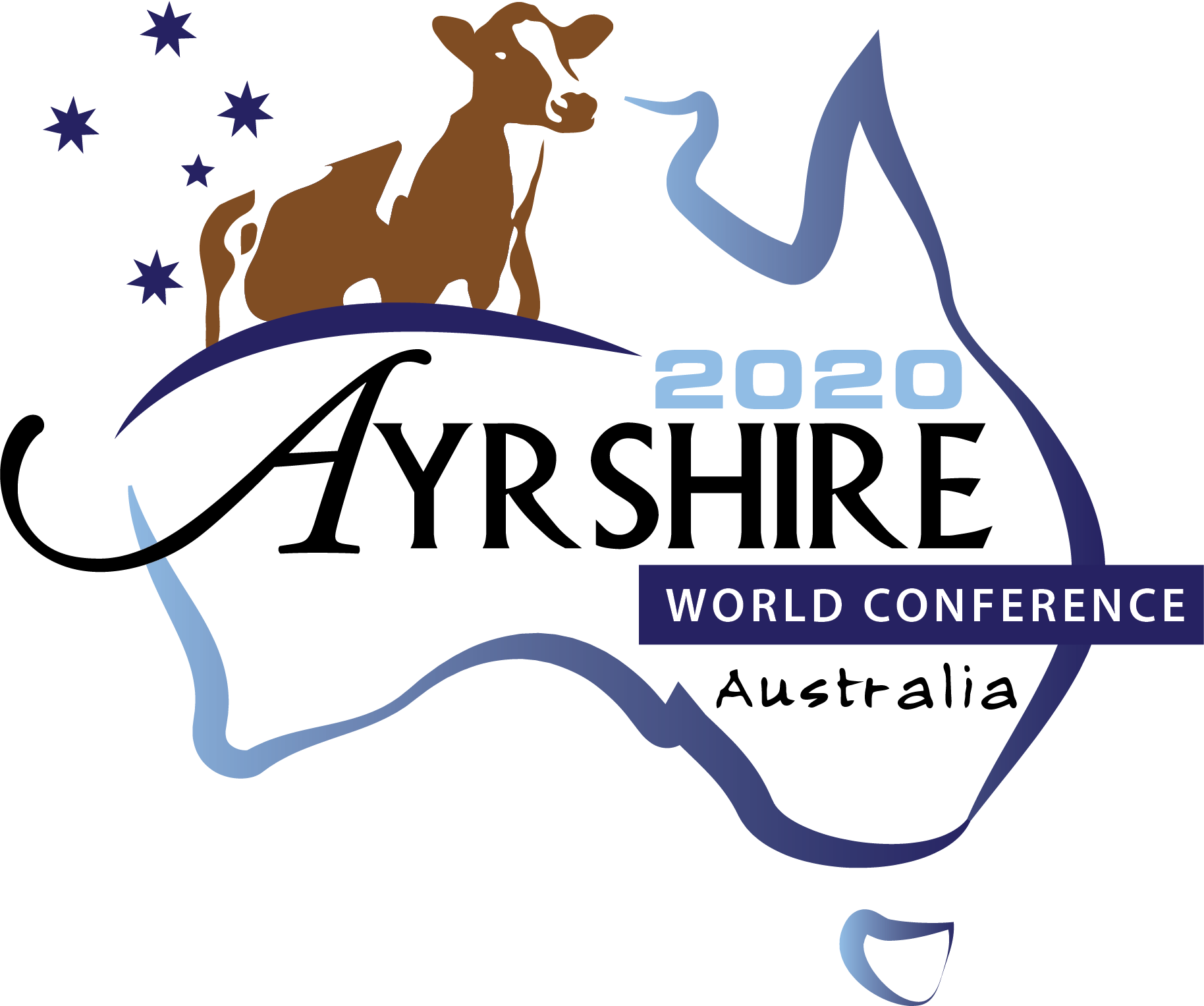 2020 Ayrshire World Conference - Australia
628
Days
22
Hours
09
Minutes
27
Seconds
The 2020 World Ayrshire Conference will be held in Australia centering around International Dairy Week in January. The conference tour will start in South Australia and travel through to Victoria before heading up into New South Wales. Attendees then have the option to continue on to Queensland or World Dairy Event in New Zealand if they choose and at their own expense.
It is set to be the biggest event for Ayrshire's in Australia and preparations are well under way.
Registration forms will be available via this website, the World Ayrshire Federation website and your national secretary in due course.
Dates: 12th - 30th January 2020
Complete Conference Package: $4950.00 (AUD) pp Twin Share / Double
(single supplement on application)
1st February 2018
20% due
$990.00 AUD
1st February 2019
40% due
$1980.00 AUD
1st October 2019
40% due
$1980.00 AUD
Refund policy for 2020 World Ayrshire Conference cancellations:
Cancellations made prior to November 2019 : all fees paid will be refunded, less bank charges incurred.

Cancellations made after November 1st 2019: monies not covered by applicants travel insurance will possibly be refunded [less fees] at the discretion of the Committee.

It is recommended that all participants take out travel insurance for the duration of the event.
Please Note: The conference itinerary is subject to change at the discretion of the event organisers. An updated itinerary will be made available should any changes occur at any point.
As part of the 2020 World Ayrshire Conference, Australia will be holding a Silent Embryo Auction. Please click on the link above for more information regarding the auction and export requirements for our fellow member countries around the world.